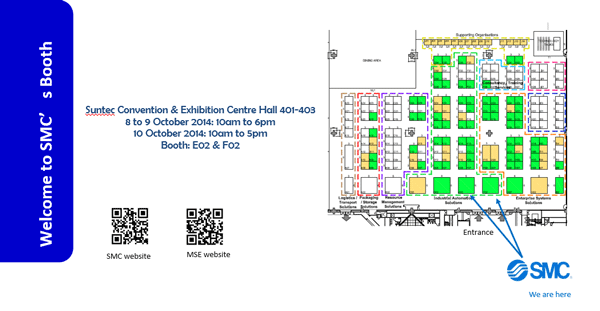 With a strategic commitment to innovation and a passion for design, SMC Pneumatics as the world's leading expert in pneumatics celebrates a third consecutive ranking in a list of the world's 100 most innovative companies, compiled by publishing giant Forbes.
Being an innovative company, SMC businesses are not confined to our main core of pneumatic solutions, but we are growing and extending to cover highly specialized products market as well. SMC products are developed to satisfy the unique requirements of our global customers. In addition, SMC is dedicated to designing products for new markets. At MSE 2014 Manufacturing Solutions Expo you can talk to SMC experts about latest technologies, new solutions and outstanding products for your individual applications.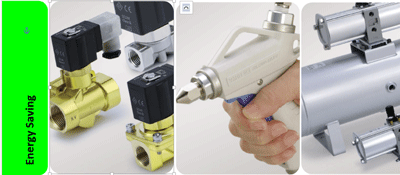 Energy saving solutions to help you save cost
How much air do you think is being wasted in compressed air systems? In an average facility, 70% of the generated compressed air is used in air blow applications, 10% for actuation with the remaining 20% lost through leakage. Most compressed air users are unaware that their systems often offer poor energy efficiency and that by specifically focusing on these systems savings of between 5 – 50% are the norm.
SMC experts have developed some of the most innovative ranges of energy saving products and activities for compressed air systems which will help you save money as well as helping in the fight to protect our environment.
Venue : Suntec  Convention & Exhibition Centre Hall 401-403
Booth : E02 and F02

     
Date & time : 8 to 9 October 2014 (10am to 6pm)
10 October 2014 (10am to 5pm)
To visit MSE official website, please click the link here.
To pre-register as a visitor, please click the link here.
We look forward to meet you there.