Watch SMC product demo video online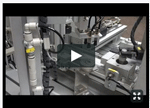 As the world leading expert in Pneumatics, SMC is dedicated to technology innovation by keep innovating product to its perfection.
Besides, SMC is also committed to environmental responsibility by developing various energy saving solutions which will help in the fight to protect our environment as well as helping our customers to save money.Interested to find out more about SMC energy saving solutions and latest product technology?
Click here  to view the product demo video online.
First SMC Technology Show in Vietnam: Synergy In Automation
The First Technology Show of SMC Vietnam with the theme of "SYNERGY IN AUTOMATION" will be held in August 22nd (Ho Chi Minh City) and August 29th (Ha Noi City).
Join us to discuss the cutting-edge pneumatic technology with our experts and see our specially developed products for the Manufacturing Industry.
Topics of The Technology Show are 

as following:
– SMC Energy Saving Ideas
– SMC Electric Actuators
– SMC Ionizer, Special & Others
– About 30 Dynamic Kits for display
Interested customer please feel free to contact us to get invitation letter.
SMC Ho Chi Minh office:
TEL: (+84)8-6281-1110 FAX: (+84) 8-6281-1120 EMAIL: sales@smc-vietnam.com.vn
SMC Ha Noi Office:
TEL: (+84) 4-6281-4266 FAX: (+84) 4-6281-4281-4269 EMAIL: sales@smc-vietnam.com.vn