We are able to customize control module & system
SMC is capable of designing and fabricating customize control module & system to meet your requirements. The control system comes with 1 year warranty on all parts and labour. You can rest assured that all control systems will comply with the relevant industry applicable standards.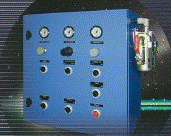 Please approach SMC for more details.
Thank You for Attending the Energy Saving Seminar at Penang, Malaysia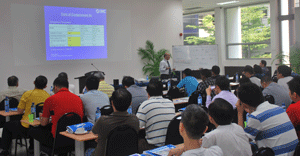 SMC would like to sincerely thank all who attended the Energy Saving Seminar which took place at PSDC Penang, Malaysia on 29 Oct 2014. We are sure everyone gained knowledge and insight into the Energy Saving Solutions and latest technology.
The main speaker in the seminar was Mr Steven Loke, Marketing/Training director from SMC Singapore who is an expert in the field of Pneumatics, Electro-Pneumatics, Vacuum and Mechatronic Systems with over 24 years teaching experiences. The seminar highlighted the common malpractices in pneumatic system that cause energy wastage, and the effective ways to achieve energy saving by tapping on the latest technologies and products.
Once again, thank you. Stay tuned for our next seminar and we wish to see you again.