Ion Box Series ZVB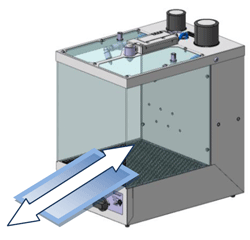 Introducing SMC ion box series ZVB that consolidating three functions into one unit to provide convenient and innovative solution for static electricity removal, dust removal and dust collection. It is applicable for PC boards, liquid crystal components, resin molded parts, glass and electronic components assembly and packaging process.
• Stable dust collecting performance
• Space saving design
• Automatically on/off controlled by photoelectric sensor
Contact SMC for ZVB details.