Description
For air, water, oil, heated water, high temperature oil
Body material: Aluminum, resin, C37, Stainless steel
With One-touch fittings (resin body) type is available
IP65
Series
Actuation
Port size
Orifice diameter (mmø)
VXZ
N.C./N.O.
ø10, ø12,ø3/8″
1/4 to 1
10 to 25
Features
Zero differential pressure type
Compact / Lightweight
Variation
Can be used at 0 m hydraulic head!
Min. operating pressure differential: 0 MPa (When the valve opens.)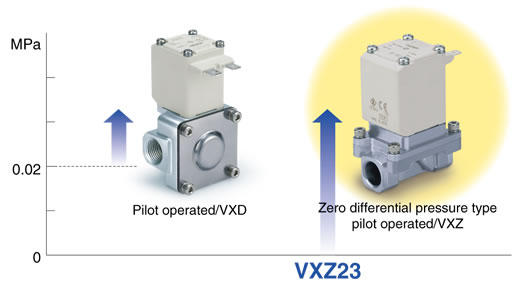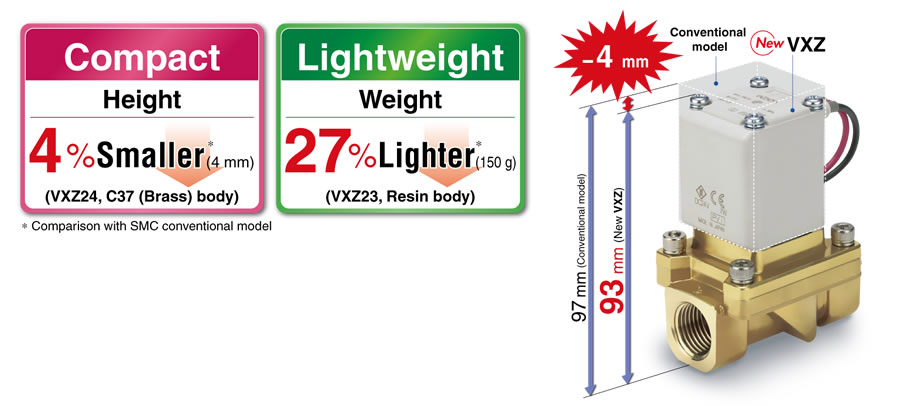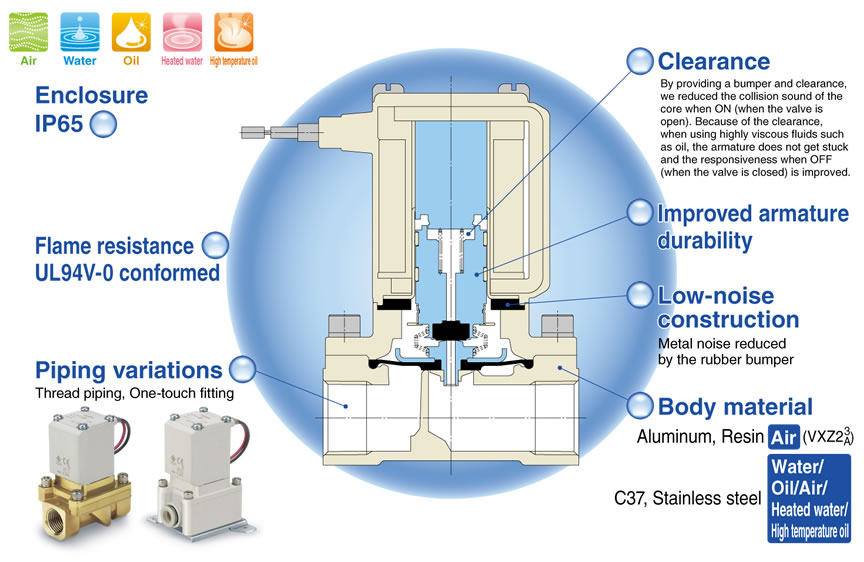 Enclosure:IP65∗
*Electrical entry "Faston" type terminal is IP40.
Built-in full-wave rectifier type
Improved durability
Service life is extended by the special construction.(compared with current AC specification)
Reduced buzz noise
Rectified to DC by the full-wave rectifier, resulting in a buzz noise reduction.
Improved OFF response
Specially constructed to improve the OFF response when operated with a higher viscosity fluid such as oil.
Low-noise construction
Specially constructed to reduce the metal noise during operation.